Welcome to In-Line Auto Repair

Our Mission
In-Line Auto Repair & Alignment is a 100% family-owned and operated auto-repair and maintenance facility. We offer everything on your vehicle from oil changes to major engine or transmission repair. We specialize in Foreign & Domestic cars, trucks and SUV's.
We strive to repair or service your vehicle at a low cost price every time. We understand money doesn't grow on trees. Our overhead is low which means you don't have to pay dealership prices, to have dealership quality work. None of our employees work on commission, so they don't recommend anything not needed on your vehicle. Honesty is who we are. We are committed to putting a smile on your face and gaining you and your family as clients for life.
Please call us today to schedule an appointment (619) 334-9500.

Our auto shop offers these services
15k,30k,60k,90k &105k Services
Air Conditioning Service & Repair
Alternator Service & Replacement
Anti-lock brake Service & repair
Battery Service/Test
Belts, Hoses & Filters
Brake Check
Brake Fluid Flush
Brake Service and Repair
Car & Auto Repair
Caster & Camber Kits
Catalytic Converter Replacement
Check Engine Light Diagnostics
Clutch Replacement
Computer Alignments
Cooling System Service
CV Axle Repair & Replacement
Diesel & Synthetic Oil Services
Drivability Services
Drive Train Repair
Engine Testing and Servicing
Exhaust System Repair
Fleet Services
Front or Rear Differential Service
Fuel Injection Cleaning
General Auto Repair
Head Gasket Inspection & Repair
Heater Core Service & Repair
Master Cylinder Replacement
New and Used Tires
O2 Sensors (Oxygen Sensor)
Oil Change Services
Power Steering Fluid Flush
Radiator Services
Scheduled Maintenance Services
Serpentine Belt Replacement
Shocks & Struts Service & Repair
Spark Plugs
Starter Inspection & Repair
Steering Ride Control Repair
Steering & Suspension Repair
Timing Belt Replacement
Tire Services
Transfer Case Fluid Service
Truck & Van Repair
Tune-Up Service
Vehicle Inspections
Wheel Balancing
Same Day Service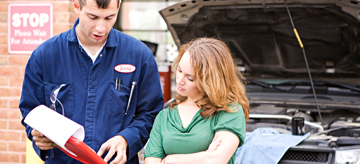 Leave your vehicle with us in the morning and return for it at the end of the day because we know that getting back on the road is important to you.
Extended Warranties
In-Line Auto Repair accepts extended warranties for the work that we do so you can be confident we are taking the best care of you.
While you wait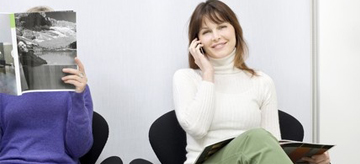 Our auto shop provides quality auto repair work at a quick pace. We offer while you wait service for minor vehicle services. Feel free to wait in our comfortable lounge.
I Would like to give Inline Auto a 5 star rating! As a new customer I have had several repairs completed on my BMW and Ford Explored. I appreciate the fact that the Owner is very honest and only recommends repairs that are actually needed and will let me know if it is not when I ask. The owner of Inline get personally involved with every repair to insure each repair is done in a timely manner and is repaired correctly by his staff. I have been letting all my friends and family know about Inline Auto because of the Great Service and low prices I have received. Once you go to Inline you won't be satisfied anywhere else. Sincerely, Gene R.

Quality place. They had me in and out real fast. They educated me on what they did which tells me that they stand behind what they do. I will definitely be bringing my vehicles back here again.

The guy who owns this place is a very friendly guy & is very good at what he does. I don't know much about cars, but Carlo does, and he changed my timing belt, replaced the spark plugs & struts, and fixed a broken fuse, and my car is like new! I love it. Carlo is awesome. :)